Hello all,

Well as you can see
Ive
been making some forever friends decoupaged cards :) Ive made  a couple more than pictured.
My
sizzix
order has FINALLY been sorted out at long last :) I emailed someone who
originally
sorted my refund out back in
Feb
(i think shes in a higher position that the person i was speaking to) as i still hadn't had a reply back from
Friday
, which i was annoyed at.
She was very nice and
apologised
as she
wasn't
happy about what had happened and how it had been handled. So she has sent me another alphabet set out, to the RIGHT address and she has also given me £22 to spend on
sizzix
products :) 
They haven't got as much choice on their website anymore, it's all new dies and none of the old ones.

I'm just glad it's finally sorted out and i should have my set in the next few days :)
Ive got a really sore back at the moment :( suffer with it alot.... probably because im fat, lol :)
Trying my diet again too.... we shall see how it goes :)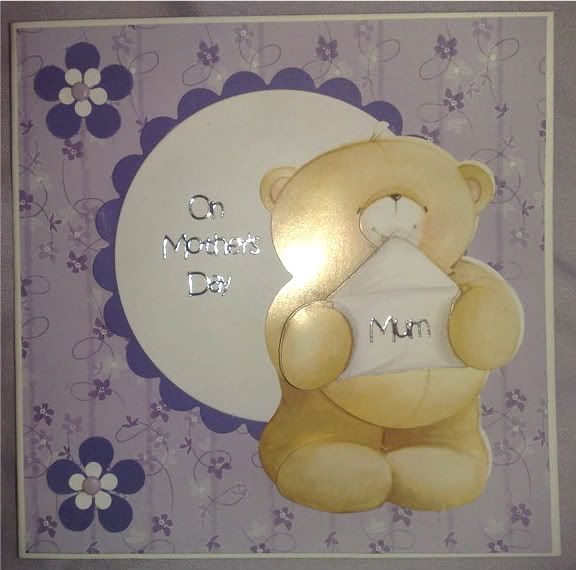 Enjoy your night xxx