These are my penny black stamps on an embossed dotty background.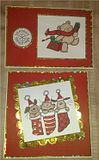 These are papermania card blanks with a free stamp from do crafts and an image form lou.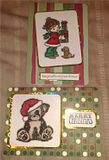 Papermania papers with 2 images from lou and one of my anya stamps :)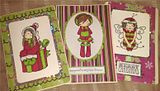 Blue 3d owl and 2 blue snowmen cards (images from lou again, thank you!!)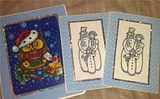 Last but not least the ones i like best, pollycraft images from lou which i like.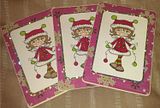 All coloured with pro markers :) I was a busy bee yesterday! Made all the ones above apart from the red ones :)

Hope you like, Em xx