Morning all,
Well it's been a VERY LONG week. The schools been shut since wednesday, i'm hoping there open again tomorrow as i'm going out of my mind being in everyday!!!
I've been abit to stressed & tired to do any cards really although i've wanted too. Just been trying to keep onto on the housework and get all the xmas things away and sorted out.
Managed to sort kobes birthday presents out anyways, got him a scooby doo house that he's wanted for ages, it was half price on the
boots
website £20 instead of £40 :) and some of his favourite wrestlers off ebay. His birthday isn't until the end of feb but i dont have to worry about it now, LOL :)
I also got some half price mr men decoupage from
CRAFTY BARGINS
, it was only £2.50 a pack, i paid £5 each for them when they first came out!! There really handy for fathers day cards :)
Heres the toppers i made the other day... (i was a little bored!!) there was about 30 of them i made up and i did a few more a couple of days later too.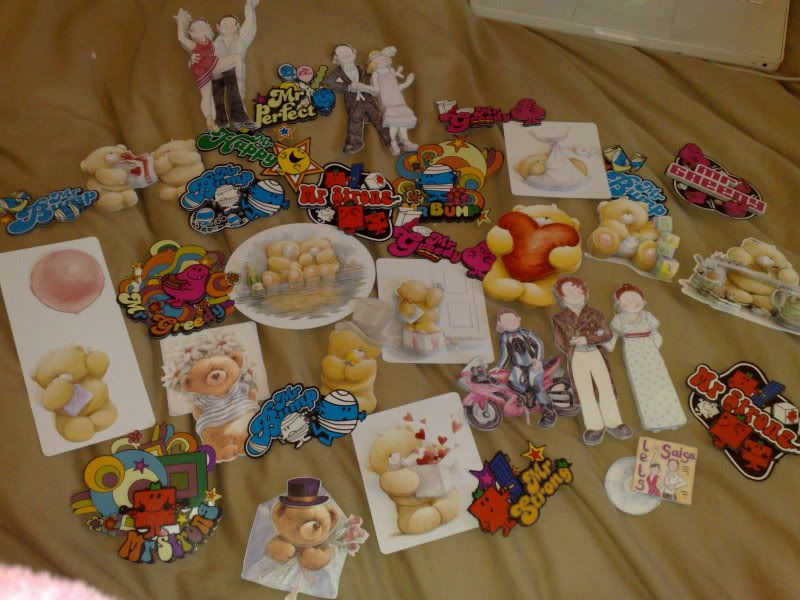 Enjoy your sunday all xx