10p smartprice note pads.... pretty boring and plain!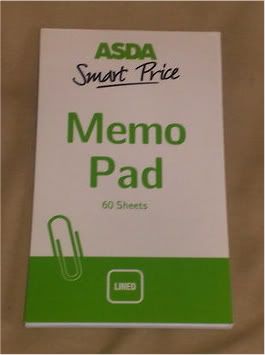 Lots of people recently have said about buying these and decorating them so when i went on my food shop last night i bought a couple (the 1st one went wrong! lol, dont ask me how but it did!)
Here is my end result -
Some dovecraft paper, quickie glue pen, glamour dust, peel off boarder and a heart gem
Going to make some more of them too :) when i get chance!

Em xx