It's a nice bright day but it's FREEZING!!!
Heres a picture from world book day of hannah montana and rey mersterio :)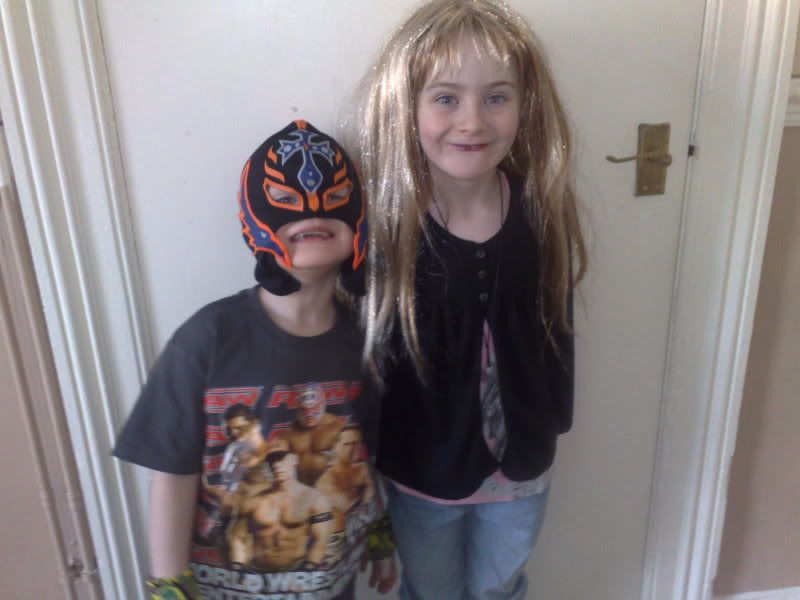 LOL - the kids loved dressing up!
Going to try and get some more cards made this week, catch up as i havent had much chance to create recently with coursework!!
Let the crafting begin!!
Em x