Well there was me thinking the weather had improved today, it was sunny when i got up!
It's wet and grey again now :( ive got the school run to do soon too.
Heres what ive been working on this afternoon. Ive had the images done for a while from when i first got the sets.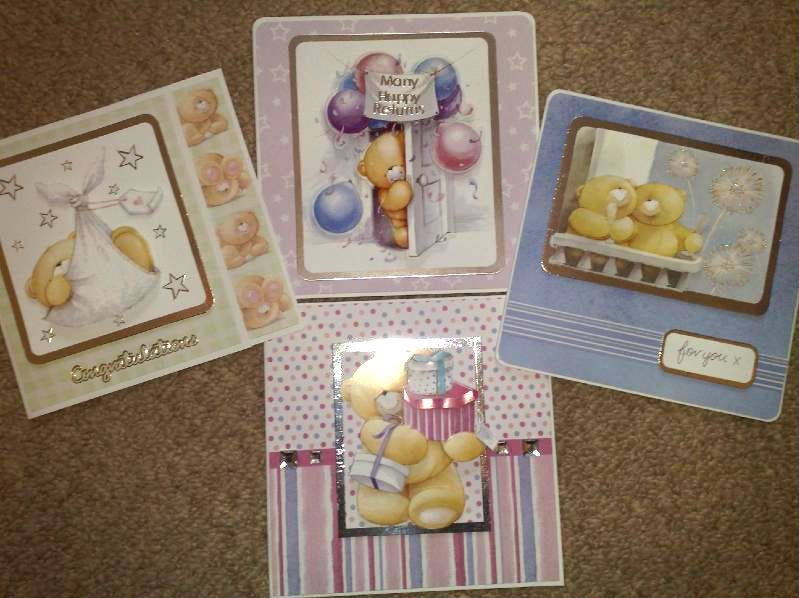 Everything ive used is from the forever friends decoupage sets apart from the card and card blanks and the green checked paper is from the hugs and cuddles ff pad :)
I also made my first xmas card of the year yesterday!!
Enjoy your day
x