I decided to have a go at my first A4 card yesterday :) quite happy with the outcome :) want to do some more now but i haven't got cello bags that fit them!! lol.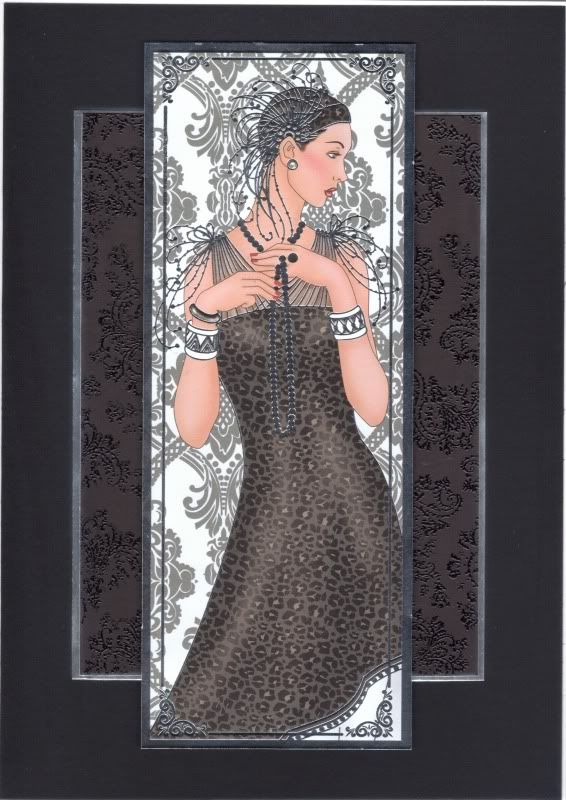 I also tryed some little bookmarks :)
I cut them with my long rectangle nest and decorated them :) Going to try some more of these too.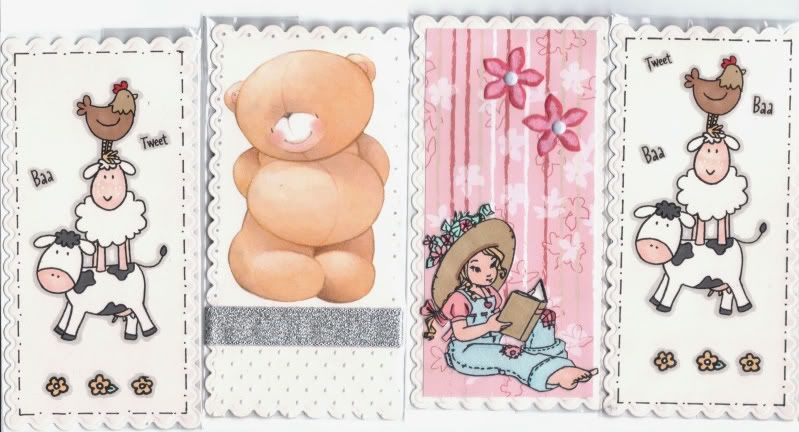 Em xx